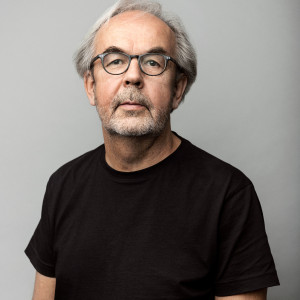 Rainer Mahlamäki
Architect, Co-Founder
Lahdelma & Mahlamäki architects
Professor Emeritus from the University of Oulu. Partner & Co-Founder of Lahdelma & Mahlamäki architects. Architect SAFA.
Born 12 June 1956.
Professor Emeritus Rainer Mahlamäki's representative designs are a product of his belief in the importance of understanding each commission's backstory. He strives to understand the people he designs for, the landscape he is altering, and the history he is representing. Whether museums or homes, his designs are rooted in a deep understanding and speak for themselves.
Rainer Mahlamäki founded Lahdelma & Mahlamäki architects together with Ilmari Lahdelma in 1997. Their collaborations began well before this, with the founding of the architecture collective 8 Studio in 1986, and Kaira-Lahdelma-Mahlamäki Architecture office in 1992.
Rainer Mahlamäki has been ever-present within Finland's education and architecture institutions. He is former Professor of Contemporary Architecture at the University of Oulu, chaired the Board of the Museum of Finnish Architecture from 2002 to 2006 and was President of Finnish Association of Architects from 2007 to 2011.
His best-known works include, e.g., the Museum of the History of Polish Jews in Warsaw, Poland, the Finnish Nature Centre Haltia in Espoo, Finland and the Finnish Forest Museum Lusto in Punkaharju, Finland. He is currently working on Trigoni high-rise buildings which will be erected in Helsinki, Finland and The Lost Shtetl Museum under construction in Šeduva, Lithuania, to name but a few.
Aside from his projects, Rainer Mahlamäki frequently acts as a juror for high-profile international architecture competitions. His pioneering international achievements were recognized in 2017 when he was awarded the prestigious Prince Eugen Medal by the King of Sweden.