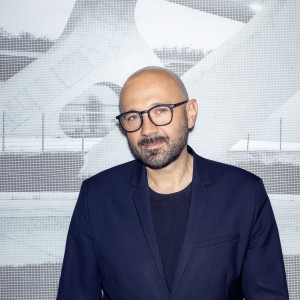 Jürgen Mayer
Architect, Founder
J. MAYER H. und Partner, Architekten mbB
He studied architecture at the University of Stuttgart, The Cooper Union New York and Princeton University, New Jersey. He has received numerous international awards for his work, and was named Designer of the Year in 2020.
His current projects include Zipper, the RKM 740 in Düsseldorf – a high-rise apartment complex with medical facilities – as well as several other projects in and around Berlin: a striking housing project on Berlin's Pappelallee, a mixed-purpose ensemble of buildings along the grounds of the Berlin Mediaspree and RAW, an IT and innovation campus on the site of a historic old rail yard in Potsdam.
J. MAYER H. und Partner, Architekten mbB is an international award winning architecture office with projects at the intersection of architecture, communication, and new technology. From urban planning schemes and buildings, to installation work and objects with new materials, the relationship between the human body, technology, and nature form the background for a new production of space.