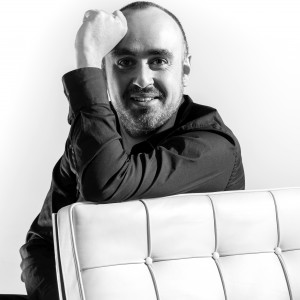 Ivan Blasi
Architect, Coordinator at European Union Prize for Contemporary Architecture
Mies van der Rohe Foundation
Born in 1976 in Barcelona, studied architecture at the Barcelona Architecture School (ETSAB-UPC) from he graduated in 2002.
The passion for a profession that deals with many of society's critical issues brought him to explore how it blends with politics, technology, economy and above all people. Opposed to individualism, he has simultaneously collaborated with different architecture offices and institutions, as a team member and also leading different projects.
He has had the opportunity to work for Docomomo International and Fundació Mies van der Rohe and to collaborate with other institutions all over the world.These collaborations made him aware of the importance of architecture dissemination.
Different tools and formats have allowed the teams he has participated in to reach different audiences and receive different feedback: teaching architecture students; leading the European Union Prize for Contemporary Architecture – Mies van der Rohe Award and the Young Talent Architecture Award; lecturing in architecture and cultural-based centres; curating interventions at the Mies van der Rohe Pavilion; codirecting interviews and short films; screenwriting a documentary and coordinating different events such as cinema cycles, dance and music concerts or lectures and events such as the Barcelona Architecture Week.
"My aim is to understand that architecture is an activity of general interest at the service of society and it is necessary to promote it. Together with social, ecological, and economic aspects, there is also the emotional and aesthetic dimension. The creation, appropriation, and use of the built environment become social processes that are based on a broad understanding about qualitative values and objectives of architecture that need to be further developed."