Map of access roads – car parks
Excellent location near the A4 and A1 motorways enables easy access from many places in Poland and Europe. Numerous car parks located around the ICC enable comfortable use of the facility.
Free car parks are available around the premises (zones marked in blue).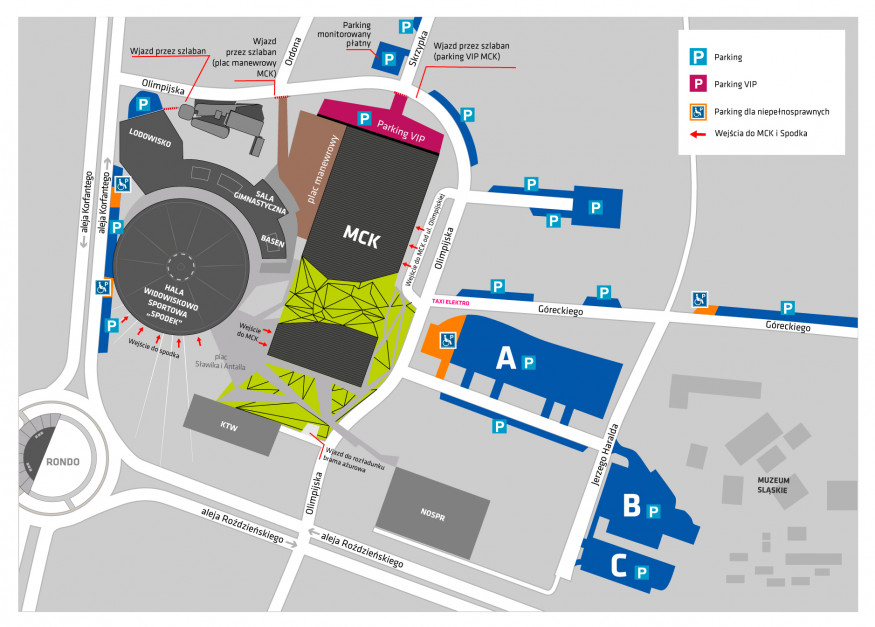 In addition, there are also guarded car parks for passenger cars and lorries, located nearby. For further details, please visit: www.parkingkatowice.eu