On January 30, the jubilee, 30th Final of the Great Orchestra of Christmas
Charity will be held! This year, the Foundation collects money for pediatric
ophthalmology departments all over Poland! As the organizers of 4 Design Days,
the largest event in the field of architecture and design in this part of
Europe, we would like to contribute to this noble cause!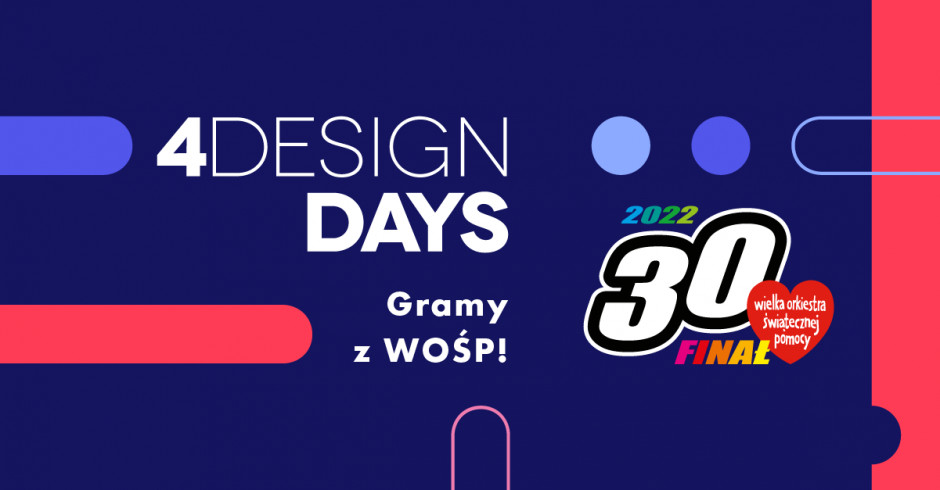 How can you help with us? It's easy!
Come to the 4 Design Days Open Days and throw any donation into the cans of the volunteers of the Grand Orchestra of Christmas Charity.
Visit the 4 Design Days Fair on Sunday (January 30, 2022), and we will donate a PLN from each ticket sold to the Grand Orchestra of Christmas Charity (WOŚP)!
Enter the e-piggy bank created by us, transfer any amount and support the children's ophthalmology departments with us! Link: https://eskarbonka.wosp.org.pl/7y7yzj
Stay up to date and follow our Facebook!https://www.facebook.com/4DesignDays