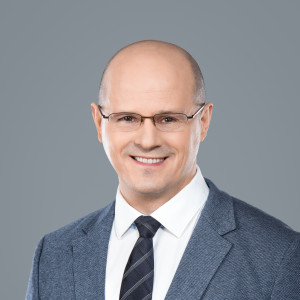 Artur Pollak
Chairman of the Board, APA Sp. z o.o.
Graduated of Faculty of Automatic Control, Electronics and Computer Science, on Silesian University of Technology, Institute of Electronics, specialization: computer control systems.
For 15 years he has gained experience in implementations and planning controlling systems, for such clients as VW, GM, Daimler and Siemens.
He worked as technical consultant during construction of VW factory in Poznań.
He was responsible for standardizations and optimization of the manufacturing process in the factory.
Currently he is CEO in APA Sp. z o.o. and APA Innovative Sp. z o.o.
He is also a member of Program Board of Electric Department on Silesian Technical University.
Participates in the sessions:
BACK