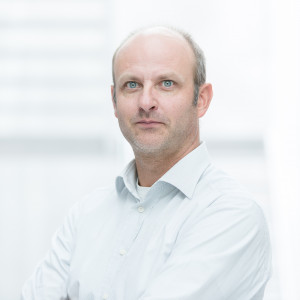 Menno Rubbens
Owner
Cepezed Projects b.v.
Architect Menno Rubbens (1966) is director and co-owner of the Dutch company cepezedprojects. With cepezedprojects he has been working intensively to radically apply the principle of circular design and construction in architecture. cepezed wants to break through the hit-and-run project development of the past decades and strives for a more flexible and adaptive building stock. cepezed designs according to their 'building as product'-method, fully aimed towards both sustainability and disassembly. With a 'building as product' we introduce a much needed circular concept of 'permanent temporality' in the build environment. Recent projects are the Temporary Courthouse in Amsterdam, and The Green House in Utrecht.
Menno will present the history of cepezed regarding to its flexible and dismountable methods of designing and building projects. cepezed has developed these methodsover the past 45 years, and started long before this was seen as 'circular building'. He will discuss the most important design principles and considerations when you want to design and build for disassembly. He will also discuss the Circular Manifesto of the BNA (Royal Institute of Dutch Architects) that addresses the main design principles to make the build environment more circular and thus future proof.
Participates in the sessions:
Architecture for people and the Earth. Opening session

If sustainable architecture is a measure of the progress of civilisation and ecology has become a new cult of developed societies, where does this put us on the eve of the second decade of the 21st century? If architecture indeed impacts energy consumption, the scale of environmental pollution, in particular greenhouse gas emissions, what needs to be sacrificed to make a breakthrough? A fully ecological city, a friendly neighbourhood, zero energy buildings – will those ideas become popular on a global scale? The faces of architectural sustainability – what solutions will inspire us to use sustainable solutions in commercial and public buildings and create conditions for a better life and work?

Architecture for people and the Earth. Opening session
BACK