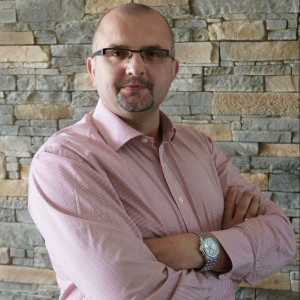 Jacek Wróbel
National Design Office Manager
Stegu Sp. z o.o.
The Manager of Design Office in the Stegu Company, responsible for the brands of the Stegu Group. For over 10 years, successfully realizes the inspiring projects with architects, designers and developers.
Known for provocative solutions. During the trainings conducted by him for professionals, he emphasises that an innovative approach, imagination and open mind is the recipe for creating a unique project.
He has been extending his project portfolio since recently also with the realizations from the area of the landscape architecture. His cooperation with the Hydrobox Profi company offering novelty systems for watering plants, this is a promise for inspiring investment undertakings.
Participates in the sessions:
Changes on the retail market – it is design that underlies success

In times of e-commerce, the approach among consumers to bricks-and-mortar shopping has changed – new expectations and habits have emerged. People who visit shopping centres don't solely go there to do their shopping. Now, it is increasingly a need to have some good time, to become inspired, to gain aesthetic impressions and to relax.

Changes on the retail market – it is design that underlies success
BACK