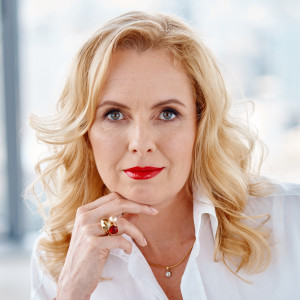 Karolina Kaim
President
Tacit Investment
She has been involved in the Polish estate market for more than 20 years. She helped create commercial real estate market in Warsaw and for several years has been developing the residential luxury market in the capital. She has unique experience in the Polish hospitality & leisure sector and is a recognized expert on premium real estate segment.
Since December 2014, she has held the position of CEO of Tacit Investment, where she is responsible for strategy and development of the brand that consistently creates new product categories in luxury premium segment projects, as well as implements best quality products in their class.
Karolina Kaim has spent 15 years building the Platan Group where she remains the CEO without operational duties.
Between 1991-99 she worked for Jones LangLaSalle, founding it on the Polish market and participating in its current activities and management.
She is a graduate of The Architecture Department and has a Post-Master's degree in Real Estate Valuation from Warsaw University of Technology. She is also a member of the Executive Commitee ULI (Urban Land Institute in Poland), as well as the Ambassador of the White Star Foundation.
In her private life, Karolina Kaim is a horse-riding aficionado, loves active lifestyle and literature. She has three sons.
Participates in the sessions:
Storytelling in hotel design is increasingly important

Today, it is extremely difficult to stand out, to be noticed in the market and in customers' minds. However, there is something that may not be copied. It is the history of a place. How to show this?

Storytelling in hotel design is increasingly important
BACK