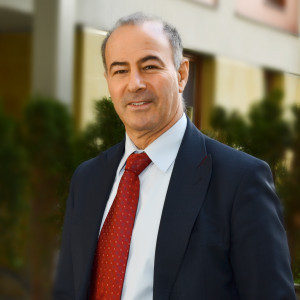 Arie Koren
Chairman of the Board
OKAM
Experienced manager, appreciated specialist and expert in his field. General Director, previously responsible, among others for completed projects in Warsaw: M2 and Wiślane Ogrody. Co-investor of the apartment building at 6 Górskiego Street in the centre of Warsaw. Also involved in the implementation of many prestigious investments in Israel. For 15 years, he has successfully implemented projects within the OKAM Capital company, of which he is the founder. The company has in its portfolio 15 projects in 5 major cities in Poland. OKAM is a leader among development companies specializing in housing construction. The company has implemented, among others InCity project in Wola, Mokka and Vista in Mokotów and Arlet House in Ochota in Warsaw. It also sells two investments in Warsaw: Żoli Żoli apartments in Żoliborz and Bohema - Strefa Praga in Praga, as well as in Katowice: Dom w Dolinie Trzech Stawów. In 2018, the commercial project began: the office and coworking space of ŁÓDŹ.WORK at 18 Dowborczyków Street in Łódź, another housing investment Central House at 49 Domaniewska Street in Mokotów in Warsaw as well as another housing project in Katowice in Dolina Trzech Stawów. OKAM is also the owner of a creative retail, office and catering space at 218 Piotrkowska Street in Łódź. The assets of OKAM Capital also include historic tenement houses in the center of Katowice at 10 Staromiejska Street and at 13 Filipa Street in Krakow, as well as the investment at 5 Lipca Street in Szczecin.
Participates in the sessions:
Silesia says yes! The key challenges facing the Silesian housing market.

A shortage of residential units and the development of Upper Silesia are whetting residential developers' appetites. Their projects are getting bolder and larger. What are Katowice and the region's hidden strengths? What new investments are being planned by developers? What are the biggest issues? A vision of city officials, residents' proposals and the challenges faced by developers. The opening session will culminate in the final of the Housemarket Silesia competition and in the Housemarket Silesia Awards 2019 ceremony.

Silesia says yes! The key challenges facing the Silesian housing market.
BACK