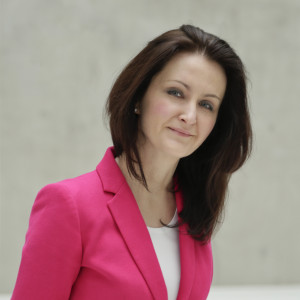 Alicja Knast
Director
Silesian Museum
Director of Muzeum Śląskie in Katowice from July 2014. Musicologist, since 1995 she has been working with museum sector. She began her professional career at National Museum in Poznan and then among others she was a chief curator in the Fryderyk Chopin Museum (2009–2012) and CEO of the Core Exhibition in the Museum of the History of Polish Jews (2012–2014).
In the years 2014–2016, she was also director of the Muzeum Górnośląskie in Bytom. A lecturer at the London Metropolitan University (2005–2006) and a research worker at the University of Plymouth (2005–2008). A scholarship holder from, among others, Museumvereniging in Amsterdam and Metropolitan Museum in New York. A member of international associations of museologists, including International Council of Museums, as well as museum councils in Castle Museum in Pszczyna, the Ossoliński National Institute in Wrocław and advisory board of the "Rondo Sztuki" Gallery at Academy of Fine Arts in Katowice.
Author of publications from the area of instrumentology, music psychology and implicite learning strategy and museology. Since 2015 she is serving as a member of "Rada do Spraw Muzeów
i Miejsc Pamięci Narodowej" of Ministry of Culture and National Heritage. Awarded a First Class Order "Royal Order of the Polar Star" (2011) by the king Gustav of Sweden and the Order of Merit in the Service of Polish Culture (2015), winner of the Red Dot Award (together with Ico Migliore and Mara Servetto) awarded in 2011.
Participates in the sessions:
Equal access – architecture for every one

When architecture discriminates... There are several million handicapped people living in Poland. Facilities must be adapted for their needs as required by the law. Additionally, there is a multitude of operational solutions that investors may incorporate in their projects.

Equal access – architecture for every one
BACK