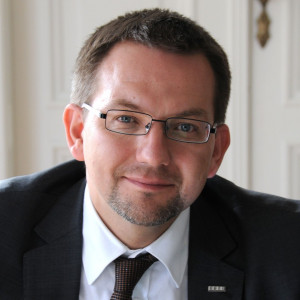 Bohdan Lisowski
M.A. in Architecture at Cracow University of Technology (1994), academic teacher since 1996 (Cracow University of Technology, Academy of Fine Arts Cracow, Andrzej Frycz Modrzewski Cracow University), owner of Bis Computers – (Autodesk ATC, AAP, ACC, VAR) a training centre related to computer aided architectural design software and BIM and certification of ECDL and Autodesk.
ECDL CAD Coordinator Poland since 2008, author of the implementation of the ECDL CAD in Poland 2007 and of Autodesk Certification Program in 2011, AutoCAD user from release 2.5 (1986), ACE – Autodesk Certification Evaluator, ACI – Autodesk Certified Instructor, permanent attendee of the world's largest conference of CAD/BIM – Autodesk University since 2005, European ATC/AAP Council member, a member of: the Association of Art Historians, Polish Information Processing Society, the group of experts BIM agreement SARP/PZITB (Union of Construction Engineers and Technicians in Poland)/GUNB (The General Office of Building Control), V4 BIM Task Group, the Council of the European Certification Centre BIM, BIM Committee at PZITB, SARP Group for BIM Standards in design; Signatory of the BIM Standard PL Declaration.
Involved in activities for SARP since 1999, main task: attracting young members to the Association; publishing house, including modern architecture in Krakow 1945-1990; co-organisation of exhibitions on the architecture of Małopolska Region, including the one presented at the Esplanade of Solidarity next to the European Parliament in Brussels (2014); organisation of the International Biennale of Architecture (MBA) Krakow 2015 "Human dimension of urban space" and MBA Krakow 2017 "Backyard –field of imagination" and the next one MBA Kraków 2019 "Connections – the town and the river" in the ICE Congress Center, co-organisation of several architectural competitions in 2013-2018.
Participates in the sessions:
BACK